Articles
Faith Is The Victory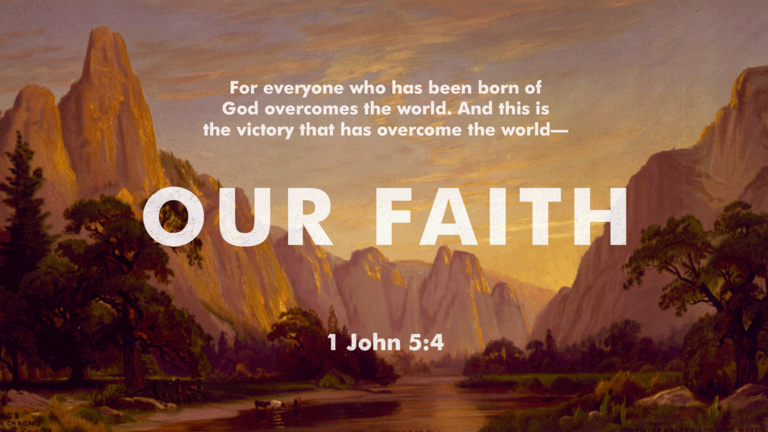 I like winning. If you know me well, you don't need me to tell you that. I'll take winning over losing any day of the week. And the best sort of winning is the winning that comes when I was the only one who believed it was going to happen.

I don't know if I will see a Houston Astros world championship in my lifetime. But I do know I will see my victory over sin and death. I'm seeing little victories now, but full and permanent victory is on the way. Don't be surprised when I find my way to the medal stand.

That's the faith talking. We read in 1 John 5:4-5, "For whatever is born of God overcomes the world; and this is the victory that has overcome the world — our faith." We don't always see victory on its way, but we believe it will be ours — that it is ours already, if we don't lose it.

So don't lose your faith in Jesus' ability to guide you away from sin. If you set your heart and mind on Jesus (Colossians 3:1-4), you won't have enough attention left over for sin.

Don't lose your faith in the gospel. It is "the power of God unto salvation to everyone who believes" (Romans 1:15). We all sin. But our salvation does not rest on our ability to live sinless lives; it rests on our confidence in Jesus to save us despite our sinful lives (Romans 5:8).

Don't lose your faith in your brethren. John constantly attaches our love for God to our love for one another. There's a method to that. Christians are our allies in the fight, a reserve force of faith when ours waves. Theirs will waver too. But we have to continue to support them — if only so they will be there to support us.
We've seen how this book ends. All we have to do is make sure we find the faith to join the winning side, and then keep enough faith to stay there.
We're excited to welcome brother Hal Hammons for our spring gospel meeting April 24-27. His sermons revolve around the theme, "Lord, Increase Our Faith."