Bible Classes
In addition to our weekly worship assembly, we come together for weekly Bible classes in an effort to grow in our faith as well as "stir one another up to love and good works" (Hebrews 10:24-25).
Join us Wednesday nights at 7 p.m. and Sunday mornings at 10 a.m. before worship when we hold Bible classes for all ages. Here's what we're studying October - November 2016:
The Gospel of Luke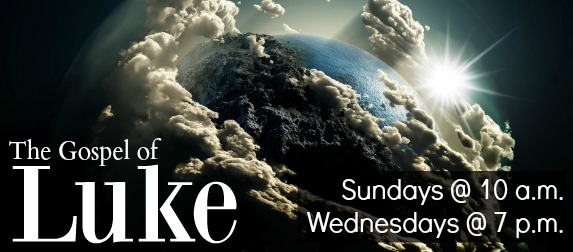 We close out our studies for 2016 with a look at the third gospel record. The beloved physician Luke records the life of Christ from eyewitness accounts and weaves a topical summation of the Son of God's time on this earth. As Luke sought to encourage his Gentile audience at his writing, we too will take encouragement from the experiences and teachings of Christ.
Adult Class, College Class, High School Class, Junior High Class
We also offer classes for our younger members and visitors:
Grades 5 and 6

Grades 2 through 4

Kindergarten through 1st Grade

Ages 3 and 4

Ages 18 months to 2 years
OTHER STUDIES
Weekly Community Bible Study

Every Thursday, 10 a.m. at Coffee Beans and Brew (7041 Yankee Road, Liberty Township)

Current material: II Peter

Bi-Weekly Bible Study

Every other Tuesday, 10 a.m. at the building (6800 Tylersville Rd.)

Current material: Job

Men's Monthly Study (last Monday of every month)

Women's Monthly Study (third Tuesday of every month)