Articles
If It Be Your Will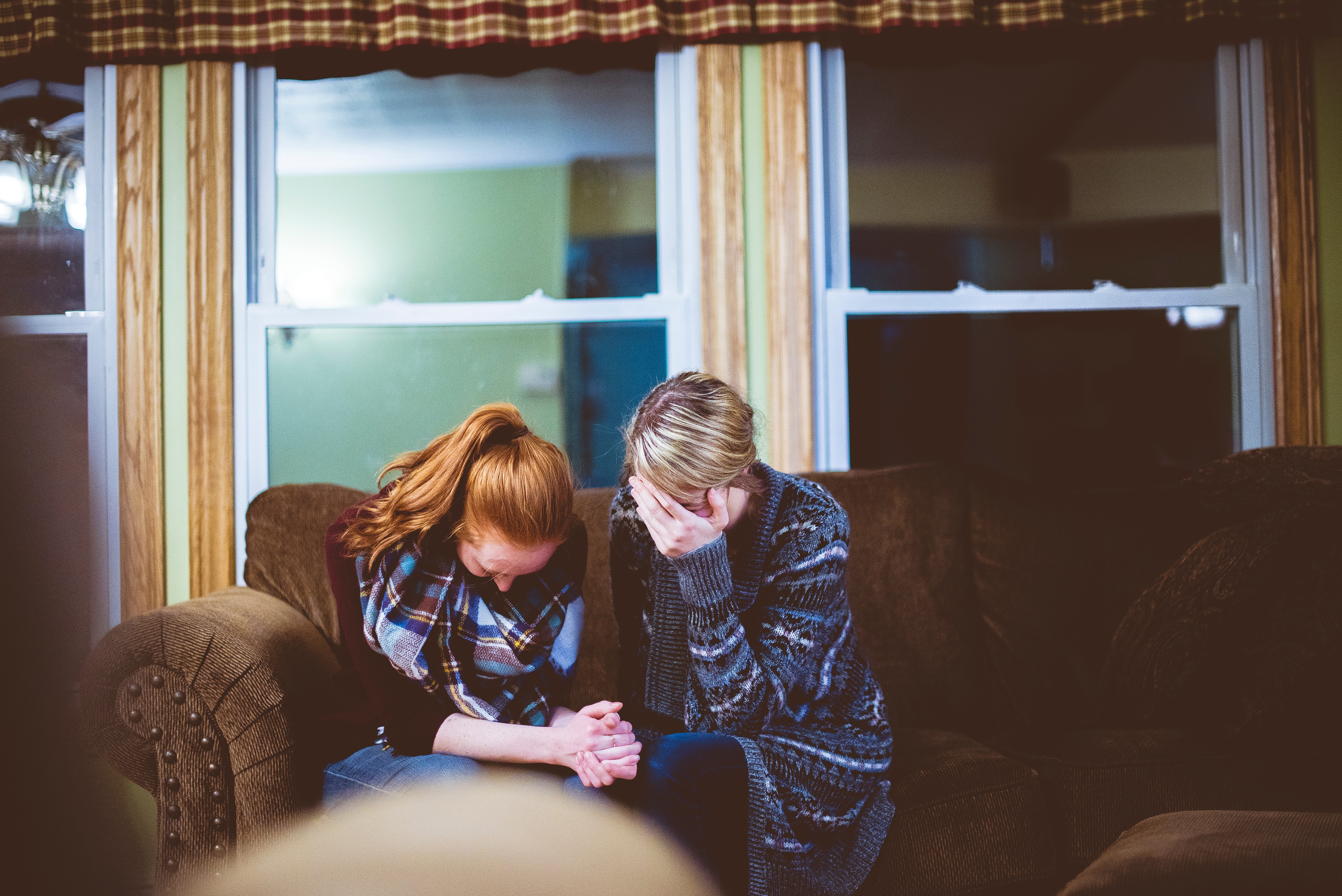 "If it be Your will." Sometimes this becomes a cliché, a phrase that we say absentmindedly during prayer. Do we understand these words? Do we truly understand how freeing this can be?
In his prayer in Matthew 6, Jesus tells us to pray to the Lord that His will be done. In Matthew 26, as Jesus prays in the Garden of Gethsemane, Jesus prays for God's will to be done despite the agony He was in. Imagine those words being uttered at a time when Jesus knew what was coming. God's will be done. God's will is so much more than us living a nice, happy life here on earth. He has a greater plan for us.
I often pray for my children, as I'm sure you do if you have children. I want them to lead happy and fulfilling lives, to meet wonderful Godly spouses, but mostly to live their lives for God. I know that true lasting happiness only comes from living for Him. We love our children so much, it's difficult to leave this in God's hands, to let His will be done. Yes, it is difficult, especially when you watch a loved one walk the wrong path as I have with my eldest daughter.
Truly leaving something in God's hands takes on a whole new meaning when adversity strikes. You want to take action, you feel you MUST take action. I have found on my journey, though, that "my" actions, born of urgency and grief, have been futile and served no purpose. Many of "my" actions have even hurt the situation and my loved ones, however innocent. It's still a struggle, but I work daily on letting go and letting God.
How do you balance taking action with trusting God? Do we just sit back and do nothing except pray? I will submit that it is also futile to dismiss the opportunities that God places before us. After all, what if Moses decided leading the children out of Egypt was too difficult a task? What if Joseph decided that his situation was insurmountable for him to remain Godly? What if Peter decided to keep fishing, or if Saul, once he regained his sight, decided not to be baptized and take up the mantle?
The book of James talks about putting action with your faith.
"What good is it, my brothers, if someone says he has faith but does not have works? Can that faith save him? If a brother or sister is poorly clothed and lacking in daily food, and one of you says to them, 'Go in peace, be warmed and filled,' without giving them the things needed for the body, what good is that? So also faith by itself, if it does not have works, is dead." (James 2:14-17)
"For I know the plans I have for you, declares the Lord, plans for welfare and not for evil, to give you a future and a hope." (Jeremiah 29:11)
If we read this verse in context, we understand that Israel was faced with the consequences of their actions. God has plans for them, but they must follow God's word if they are to have hope. They must take action.
If we are leading a life where God is the center, we won't pass up opportunities. Our main focus will be pleasing God. If God is with us, who can be against us (Romans 8:31)? If we are still undecided about whether our actions are right, we can ask ourselves two questions: 1. Have we prayed about it? and 2. Is what we are doing glorifying to God?
Sometimes doing nothing except praying is the answer. Sometimes prayer is the only action we must take. After all, what can we possibly do that God cannot do infinitely better? "If it be your will" takes on new meaning in our lives if we put our hope in God instead of ourselves. So now I pray, "If it be Your will, give me opportunity to touch others in Your name." "Lord, if it be Your will, please bring someone into my loved ones' lives that will help them on their journey to heaven." "If it be Your will" means we can let go. We don't have to spend hours worrying or concocting plans. We just have to be a child of God and live our lives like that is the most important thing, and God will take care of the rest.
In Proverbs 3:5 it is written not to lean upon your own understanding. That is what is so amazing about trusting the Lord's will. We don't know the future, but God does. Sometimes, we can't see how God is working in the lives of others. Sometimes we don't even realize how God is working in our own lives.
What's more, if we trust in God's will, we can let go of the guilt that we have not done enough. If things aren't working out the way we think they should or others aren't responding how we think they should, so be it. We still have God! We still have the greatest joy! Nothing on this earth can compare to that and He is ours. Nothing can come between us and God except us. Live our lives remembering that loving the Lord our God is the greatest command and everything else will fall into place because we will want to seek the truth, we will want to take action and follow His will.
I know I need to work daily to remember that "If it be Your will" means I AM FREE!